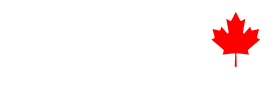 Find out if you are eligible for a Canada visa
Canadian visas open the doors to career and study opportunities, as well as the freedom to travel and explore the UIS Canada. You may open a business, enjoy good health care and an overall high standard of life.
UIS Canada accredited Canada visa consultants are trained to assist with Canadian citizenship, Canadian permanent residency visas, work permit in Canada, student visas, IEC visas, and more.
UIS Canada works exclusively with fully authorized, regulated Canada immigration consultants. UIS Canada is certified by the Immigration Consultants of Canada Regulatory Authority (ICCRC).
Canada is waiting for you
A multicultural country with a thriving economy, Canada actively welcomes immigration from every corner of the globe. Awaiting immigration with open arms, Canada approves the applications of over half a million individuals and families, business people and students every year. Make sure you and your family are among them.
Why Use an Immigration Consultant?
Canada offers over 60 types of visas. Our experienced team of immigration advisors will observe your profile and recommend the visa type best suited for you.
An immigration consultant can advise you on:
What type of visa you and your family qualify for
Where your skills are in high demand in Canada
How to optimize your immigration profile
How and when to collect important documentation
How and when to receive legal assistance with a complicated case


My experience with UIS Canada was absolutely great! Right from the beginning there has always been a person I can talk to and someone who answered all my questions.Every person I've had a conversation with was so friendly and helpful. I am very happy that I chose UIS and received a visa!

UIS Canada helped us to fulfill our dream of being able to have the experience to stay in Canada for one year. They supported us in each step we had to go through to reach our aim of getting the visa and work permit. Every question we had has been answered any time, we will leave to Canada soon and couldn't be happier! Thank you! "

I was updated very frequently all along the process and My son has now received his student permit. I am very grateful to UIS Canada and its Support team and legal team for all the assistance afforded to me during this process."

By clicking "Get Started", you are agreeing to the
T&C
and
Privacy Policy
Copyright © 2020 design by UIS Canada. All rights reserved.