CanadIAN immigration consultancy services
Find out if you are eligible for a Canada visa
Canadian visas open the doors to career and study opportunities, as well as the freedom to travel and explore the Great White North. You may open a business, enjoy good health care and an overall high standard of life.
The Great North Visa immigration consultants will guide you from the early stages of your application process to the final submission of your application. Our team provides both personal and legal consultation services.
Great North Visa works exclusively with fully authorized, regulated Canada immigration advisers. Great North Visa is certified by the Immigration Consultants of Canada Regulatory Authority (ICCRC).
Canada is waiting for you
A multicultural country with a thriving economy, Canada actively welcomes immigration from every corner of the globe. Awaiting immigration with open arms, Canada approves the applications of over half a million individuals and families, business people and students every year. Make sure you and your family are among them.
Why Use an Immigration Consultant?
Canada offers over 60 types of visas. Our experienced team of immigration advisors will observe your profile and recommend the visa type best suited for you.
What is included in the assessment?
What type of visas you're eligible for
Which locations in Canada your skills are needed
Optimization of your immigration portfolio
Access to our legal team



Marie Fouch
The Great North Visa provided me with an exceptional service during my successful application process for permanent residence in Canada. Their attention to detail and ensuring every "i" was dotted was a key reason for achieving my student visa. I would recommend their services to any prospective immigrant!


Rahul Marquardt
Wow, I can't believe that I am holding this precious document in my hand. I kept reading the visa stamp on my passport over and over. I wish to thank the staff at the Great North Visa for their dedication and hard work. My experience with this law firm has been exceptional from the beginning.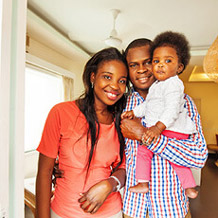 Joyce Ismail
You can't go wrong by hiring the Great North Visa. The whole staff is professional, thorough to the point of demanding. They had my best interest at heart and were always willing to help. It has been a long process (18 months) and I couldn't have done it without them.

Copyright © 2020 design by Great North Visa. All rights reserved.